Window Retrofit Elements
The Opens Sash method is based on the idea that modern materials, technology and techniques can be applied to retrofitting the ancient but time tested design of double hung windows. The modern upgrades include three elements:
The Glass Panel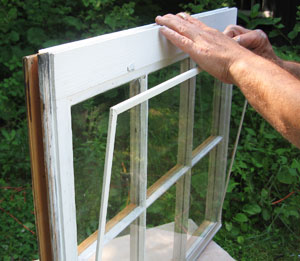 Open Sash is the only company that has a reliable and affordable method of adding a second layer of glass to the outside of the window, creating a 1/2-inch insulative air pocket between the panes. This 1/2-inch air space doubles the r-value of the window surface.
The panel is easily removable and it has the same thermal resistance as a thermo-pane, but will not fog up.
The added glass doesn't interfere with the normal function of the window and can be kept on all year round or removed in the summer if desired.
The Seals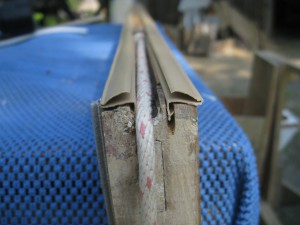 Air infiltration can account for 70% of a windows heat loss and is a large reason for the infamous draftiness of old windows.
Modern seals made of heavy duty vinyl and integrated into the four edges of the sash make sure that window moves up and down smoothly and that there is no air infiltration around the edges of the window.
The new seals also prevent the windows from jamming, which is an annoyance and the most common cause of broken sash cords.  These seals are wood colored, hidden from sight, and designed to be easily replaceable if they should wear out over time.
We have come a very long way from the 1970's old 3M adhesive seals!
The Weight Cavities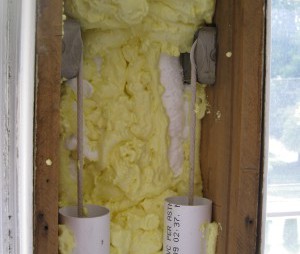 The weight cavities are that part of the window that holds the counter weights and make old windows easy to open and close…when they work that is!
These cavities are not insulated and can be a source of air infiltration and also radiate heat loss.
Open sash fixes any problems with the weights and sash cords, and insulates the cavities by placing the weights in tubes and then foaming around them.  The tubes guarantee smooth function by keeping the weights from getting stuck inside the weight cavities.